As a bass player, Alan was another long-term member of John Martyn's Band and an accomplished song-writer.
His touring and writing credits include Robert Palmer, Rick Wakeman, Andy Summers, Bo Diddley, Denny Laine and Long John Baldry.
Born in Glasgow in 1960 he came from a musical background with both his father and grandfather being jazz musicians and his mother being a fine pianist and singer. He started (like many other kids) to learn to play the violin at age 5 and then moved onto the piano until at 13 years of age, he finally got a guitar.
Along with bass player Neil Fairweather, drummer Tim Brittain, and sax/flute and guitarist David Roy, "The Arthur Trout Band" was formed and played in and around Glasgow from 1976-1980 also playing in the summer of 1980 at Stonehenge and Bristol Ashton Court festivals. An occasional visitor to the band rehearsals was David's cousin, the now legendary Scottish singer/songwriter and innovative guitarist John Martyn.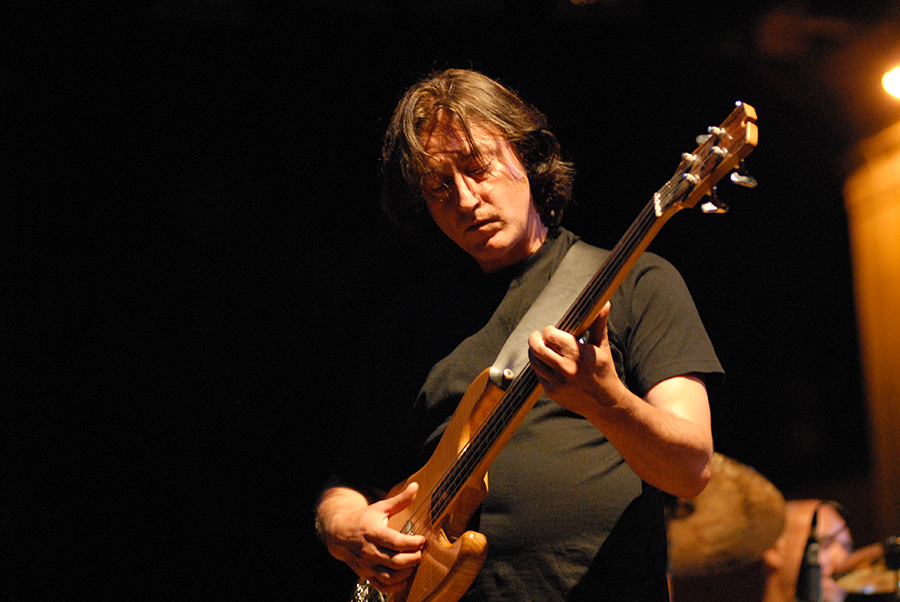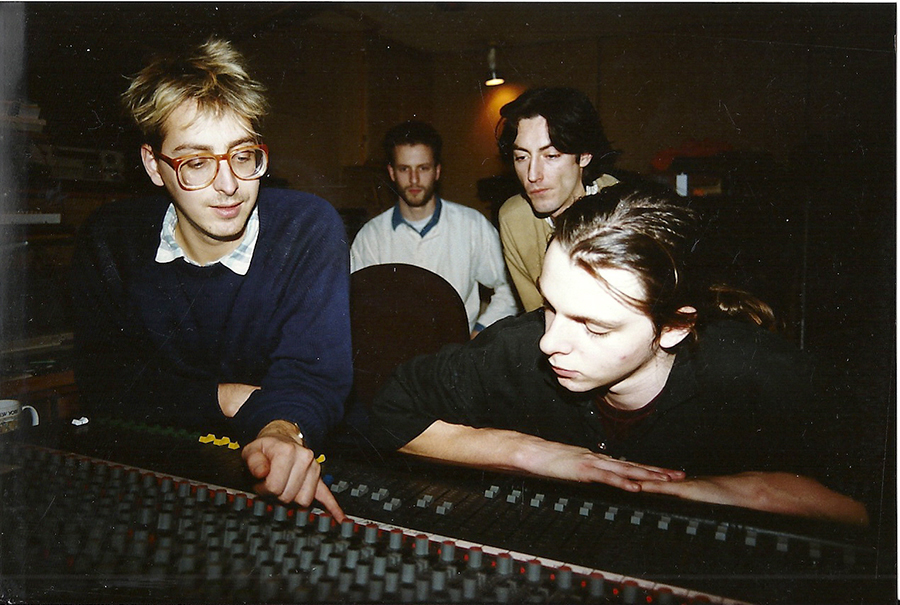 John needed a bass player for his forthcoming Grace And Danger tour of the UK. Alan borrowed a fretless bass, practiced frantically for two weeks, auditioned and got the job, a relationship which would last almost thirty years until John's death. Through his association with John, Alan has recorded and performed with Phil Collins, Eric Clapton, Robert Palmer (for whom he wrote the B-side of the hit Addicted to Love), David Gilmour, Linda Lewis and Bert Jansch. 
"Alan borrowed a fretless bass, practiced frantically for two weeks, auditioned and got the job"
In 1989 he recorded and toured for Julia Fordham, an association that continues, most recently on tour in Japan in 2009 with Spen and John Martyn drummer Arran Ahmun.
Beginning in 1992 Alan toured for several years as part of a duo with keyboard wizard Rick Wakeman and then with the Wakeman and Wakeman band. He also had a spell on tour as keyboard player for Black Sabbath bassist Geezer Butler's solo project and Scottish rock band Strangeways.
"Alan Thomson is a rare talent, being a skilled all-around musician that has chosen the bass to express himself. His touch, taste and drive is palpable and audiences enjoy his artistry as much as his fellow musicians. I've been fortunate to play for many years with Alan, in many styles of music, and I must say it is always a joy."
– JOHN JORGENSON (Elton John, Hellecasters & The Desert Rose Band)
The early years playing the guitar left Alan with a good understanding of many different guitar styles and techniques. Early influences include Wishbone Ash, Deep Purple, Jethro Tull, The Beatles, Pink Floyd, Genesis, Gentle Giant, Yes, Gong, Led Zeppelin, George Benson, Mahavishnu Orchestra, Return To Forever, Herbie Hancock, Weather Report, Steve Khan, BeBop Deluxe, Tony Williams Lifetime with Allan Holdsworth and many more.
As a result, Alan has backed some of the best guitarists around including Hank Marvin, Brent Mason, Albert Lee, Sonny Landrith and Police guitarist Andy Summers. After a chance meeting in 1987 with American guitar virtuoso Jerry Donahue, Alan joined his band The Backroom Boys with singer/guitarist Doug Morter and Gerry on drums.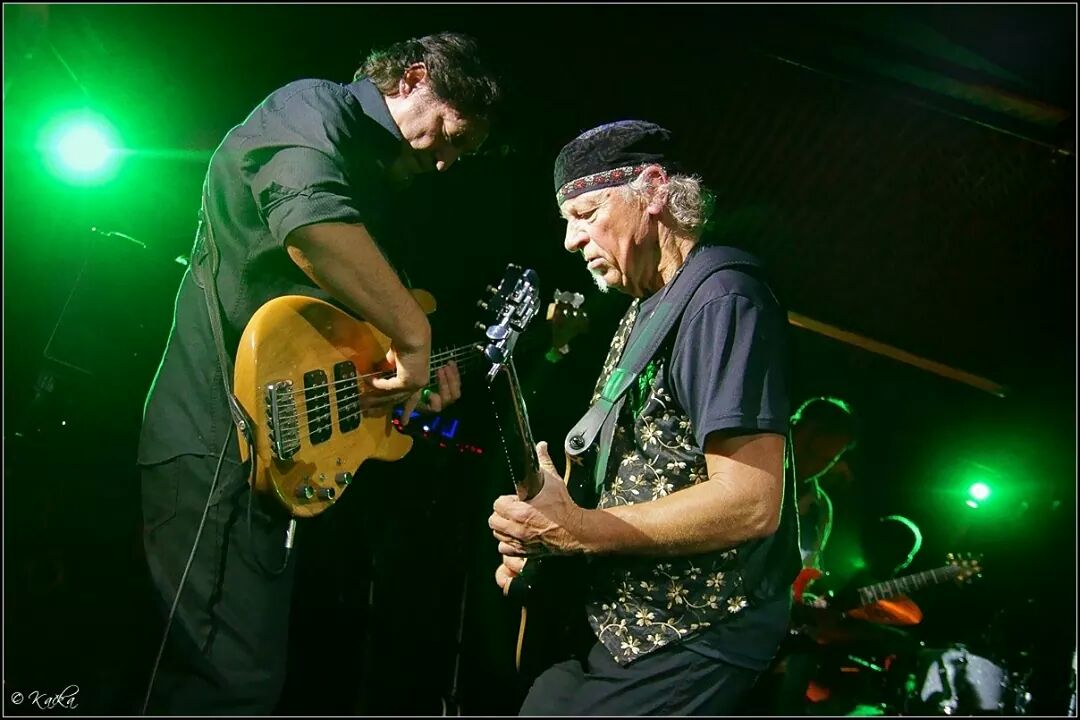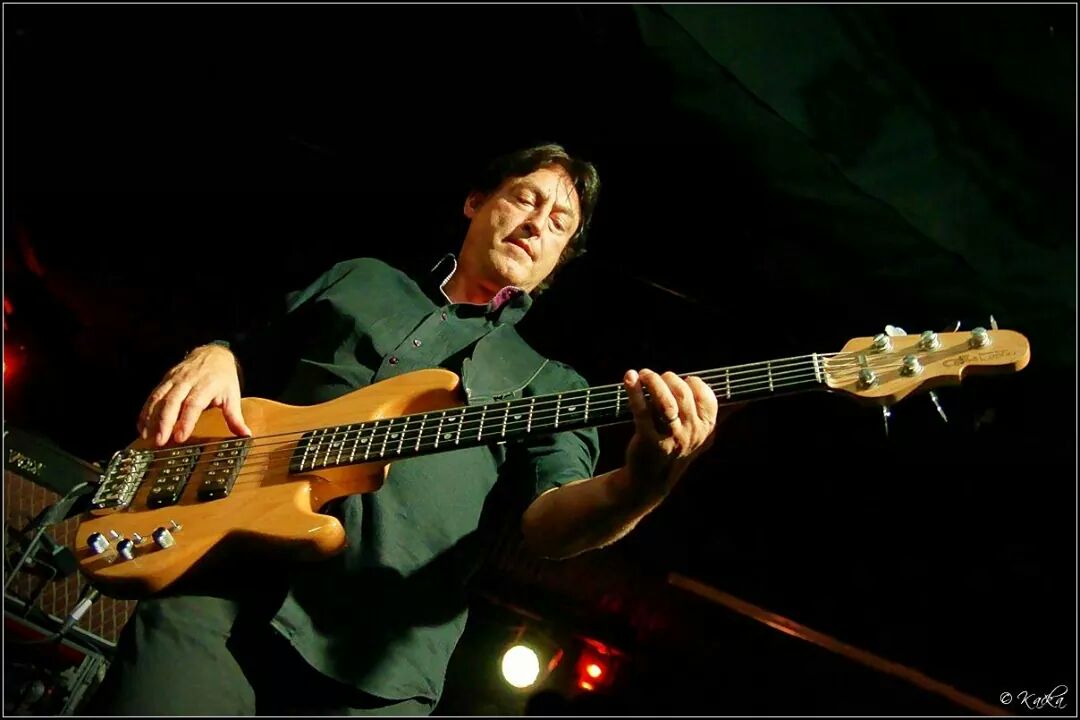 This eventually led to Alan joining guitar trio The Hellecasters which featured Jerry Donahue, Will Ray and John Jorgenson with whom he still works in the John Jorgenson Electric Band. Alan has also toured with blues legend Long John Baldry and Canadian guitarist Amos Garrett.
Other artists include Sally Barker, Dick Gaughan, Roger Hodgson (Supertramp), Bo Diddley, Then Came The Wheel, Shonu, Peoplespeak, Steps Ahead, The Frank O'Hagan band, Rev Doc and The Congregation, and ex-Moody Blues and Wings guitarist Denny Laine.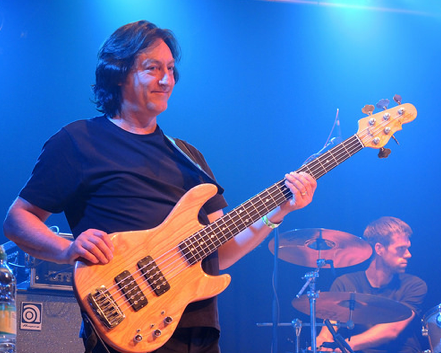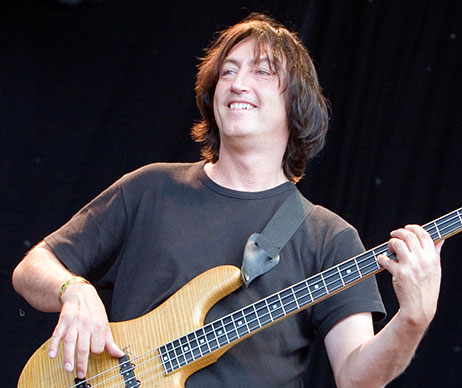 The main basses I play are custom built by Graham Noden. Both are one piece solid flamed ash bodies and have ebony fingerboards.
The fretless was built in 1980 and is currently fitted with EMG pickups
The fretted which was built in 1981has Seymour Duncan Classic Stack for Jazz Pickups.
G&L customshop L-2500s, Fretted and fretless with ebony fingerboards.
1975 Fender Jazz-Bass, rosewood fingerboard.
Japanese "64 re-issue" Jazz-Bass, rosewood fingerboard.
1981 Tokai fretless Jazz (with Seymour Duncan Antiquity II for Jazz) rosewood fingerboard.
Japanese Fender Precision, rosewood fingerboard and Seymour Duncan Quarter Pounder Pickup.
Custom Built (in Finland) by Henka Salo ,"Zebra Bass" 24 Fret.
Custom built "Fabrice Gougi" Acoustic/electric fretless bass. Ebony fingerboard, silk/copper flatwound strings.
SWR.   SM-500,  SM-400,  BASS-350,  Super Redhead 350 Combo
SWR Goliath III  x 2 ,  Goliath Junior III
EBS  Octaver.  EBS Chorus.
KORG Tuners